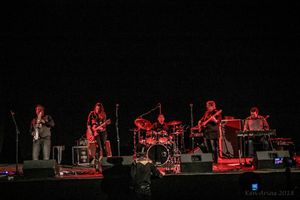 EEF AND THE BLUES EXPRESS 
One of Denver's premier blues bands. Dynamic 5-piece, with Eef on guitar/vox, Kenny Johsnton saxophones, Scott Hackler keys/vox, Mike Wysocki bass/vox and Tim 'Chooch' Molinaro drums. The band represented the CBS at the 2015 IBC, and the PPBC at the 2017 IBC in Memphis. Visit www.eefandthebluesexpress.com for more info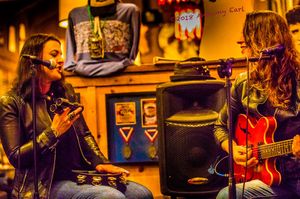 EEF OF DESTRUCTION DUO
The EOD Duo plays mostly at brewery's, restaurants and patios. Eef's duo partner is vocalist Stacey Turpenoff, and if she can't make it, Eef finds a partner in keyboardist and vocalist Scott Hackler. The duo plays a variety of covers and originals, blues-based mixed in with Motown and soul.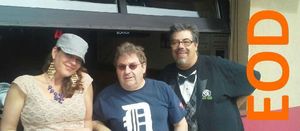 EEF OF DESTRUCTION TRIO
The EOD Trio was formed to fill in on the venues that couldn't fit the Blues Express, and now the trio is its own hopping entity. EOD Trio plays mostly neighborhood bars, with a repertoire that ranges from  blues to Motown to R&B. Geno 4 String on bass and vocals, and Tim Molinaro on drums.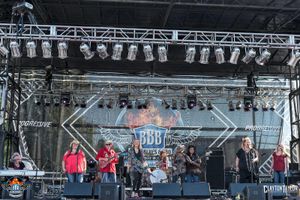 DIVAS ON FIRE
Eef is the rhythm/lead guitarist for the Divas on Fire, who are based out of Fayetteville AR. This super group is Hot! With five lead vocalists and a full band this is a power house. Nine ladies and one Div'o, the repertoire ranges from R&B to Soul to Blues. Since they are in another State, Eef cannot make all of their shows, but whenever possible she will travel down and join her Diva sisters.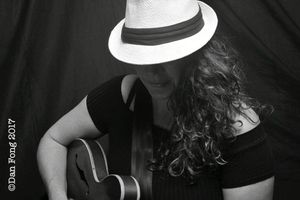 EEF SOLO
Eef does not portray herself as a solo-artist, but if asked will play solo shows. She has been playing the lounge at Comedy Works for a few years now. She can also be found at several patios along the front range in summer time.